Marketers are always looking for ways to draw their audiences' attention. In this fast paced digital environment, even though it is easy to access the world at your fingertips, you still require effective strategic implementation for your business to gain visibility. It's brilliant to have a product that solves the pain areas of your audience. But, what's the point of having a company if people can't find you?
Building and strengthening your business organically requires many strategic elements and brand authority is one of the most important. Establishing yourself as an expert in your industry that resolves people's issues through tailored solutions isn't easy. The challenge lies in how you achieve this position. Well, part of the solution lies in backlinks. Let's understand what is a backlink, how it can help you rank higher in search engines and how it can build your brand authority.
What are backlinks?
Backlinks are links from your website that are embedded on third party sites. When you search for any product or service online, people usually click the ones in the initial search results and avoid the rest. Sites that rank higher in search engine results pages (SERPs) have higher credibility, and the probability of customer retention those sites have are high compared to the sites that are pushed to the second search results page and beyond. This is because the domain authority of these sites are higher. Why? Partly because of the number of quality backlinks they have.
Studies have proven that the backlinks count of a website is directly correlated to its page ranking in search engines. Hence, working on acquiring more backlinks is essential for your survival.
However, there are many different factors that affect backlinks. One of the biggest ones is content. Research reveals that over 77.2 percent of long form content receives more backlinks than short write-up's. This lays emphasis on the importance of incorporating a blog in your website and working on longer pieces of content.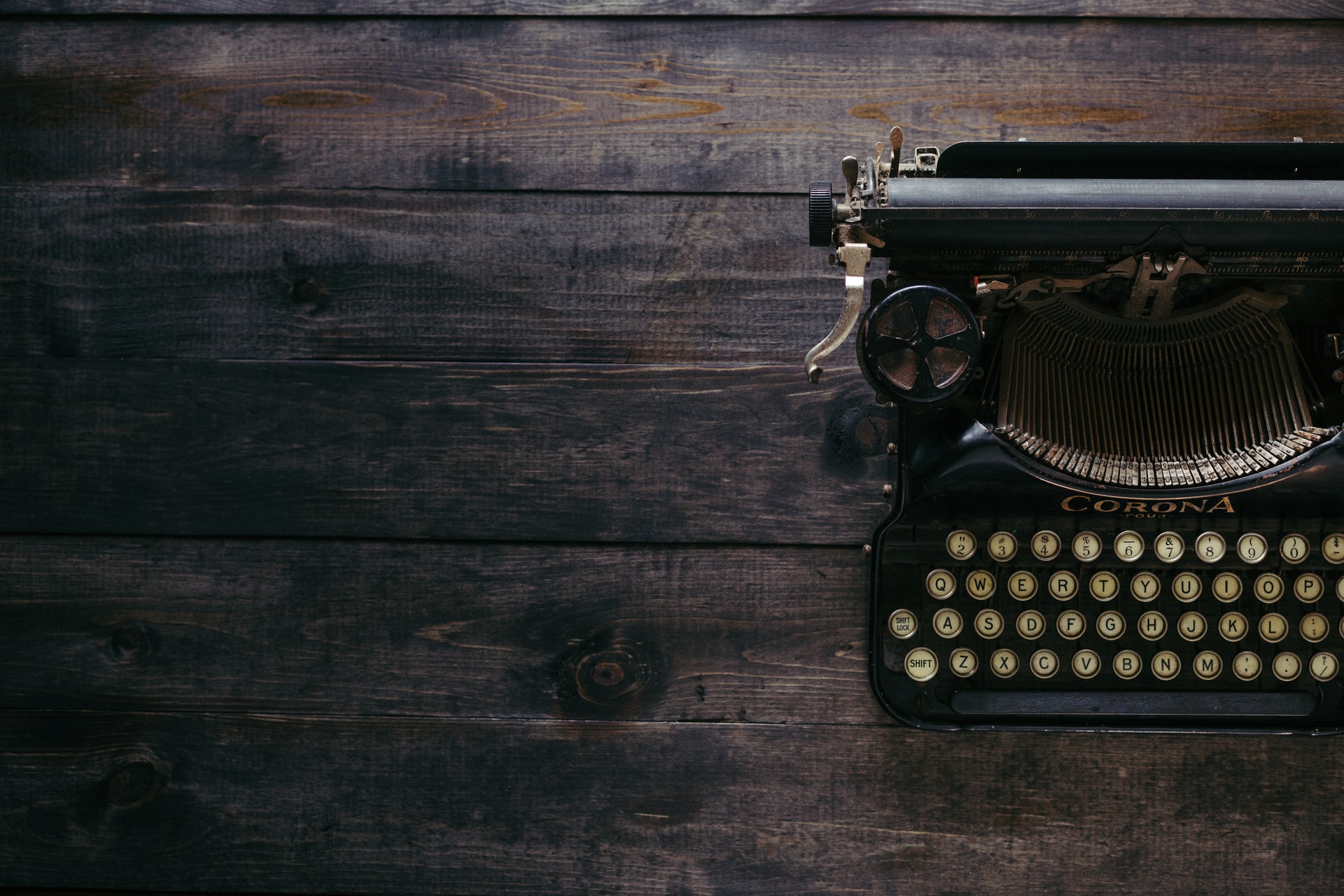 If you're still not convinced, let's take a look at how search engine algorithms and backlinks are intertwined. Pages that rank in the first SERP receive an extra 5 percent to over 14 percent backlinks from new websites every month. To take advantage of the search engine algorithms, you need to work on bringing your website to the first SERP.
As many as 55 percent of websites have no backlinks at all, and you don't want your site to land up in this list. All these numbers reveal how crucial it is to incorporate backlinking in your search engine optimization (SEO) strategy. More backlinks implies higher domain authority, and higher domain authority implies higher ranking which then results in higher brand visibility and credibility. Backlinks can be purchased but they will cost your business a lot and we don't recommend it.
You can use different strategies to grow your backlinks organically without spending much. Let's take a look at the different strategies that will help you spike up your backlinks.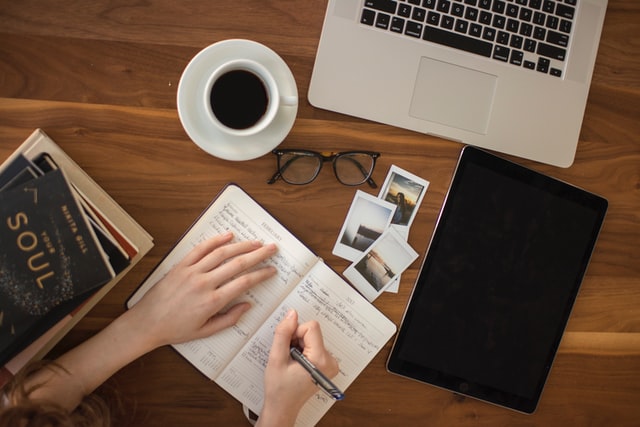 How can you generate backlinks?
1. The first , and most obvious – with your social media pages
Your social media pages are your best friends when it comes to improving your backlinks. Whether you've recently published a blog, an article, or something else, post a link to them on your social media pages to drive traffic. Doing this will trigger post engagement and draw your potential customer's attention to your content. Don't limit your content to the regular text based information sharing formats, things like podcasts are also increasingly gaining in popularity. A smart way to keep your podcasts informative, relevant, lively, and valuable is to interview industry experts from your niche. Doing this will increase your engagement when shared on your social media pages. Keep these online assets in mind and construct your content strategy accordingly.
2. Broken link building
Now you are probably aware of the 404 error pages that may appear when browsing through websites. These error pages are broken links which no longer direct to the correct pages and also hamper the host site's SEO. This is where you can grab an opportunity by reaching out to the host sites and suggest replacing those broken links with your content. You might be thinking that checking for websites that have broken links is a tedious and a difficult feat. However, you don't have to go through this process manually. You can accomplish this by using online tools to check for websites that have broken links.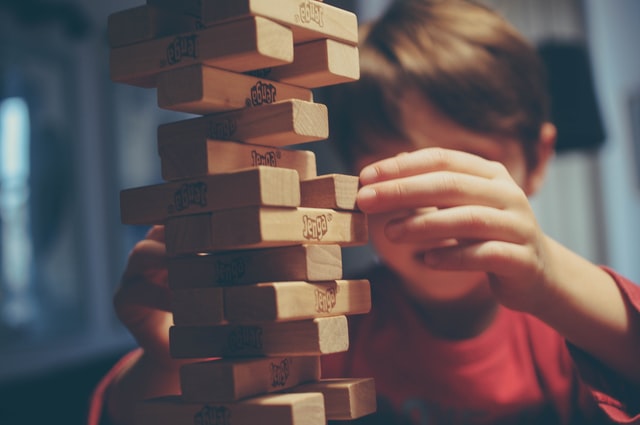 3. Leave high value comments
Posting comments on blogs, social media and other sites is another technique to build quality backlinks. Look for opportunities to add value to the poster and those who read it as well. Leave a link along with your contribution. Though this is a good idea, it doesn't mean that you can comment everywhere. Do not force your brand where it is irrelevant. Carefully check the areas which belong to your niche, and ensure that they are all high quality sites. This is a great way to voice your opinion and authority, and get backlinks simultaneously.
4. Unlinked brand mentions
With the magnitude of the internet's reach and other advertising media, your brand is bound to get or have been noticed. Usually when your brand is mentioned on other sites they will also post links leading to your website. However, businesses may fail to do this. In such cases, you should check for places where your brand mentions are not yet linked by using brand monitoring tools. Once you have a list of those unlinked brand mentions sites, you can reach out to them requesting them to link back to your site.
5. Directory links
Directory links are online services which help you submit your website links to make it easy for customers to find you. These include sites like Yelp, Yellow Pages, Google My Business, Blogarama, Yahoo, Bing, Foursquare, and more. As these sites' domain authority is on the higher end of the curve, listing your businesses on these sites automatically improves your backlinks quality, drives traffic, boosts your credibility, augments your visibility, and thereby, empowers your website's domain authority all at the same time.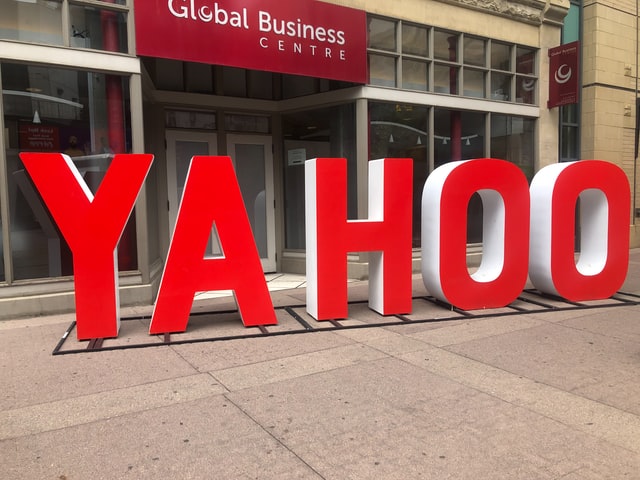 6. Ask your network
Requesting those in your network to link to your content is one of the best backlinking strategies. Try reaching out to relevant sites in your niche. After all, you want to establish yourself as an industry expert. Instead of just asking for backlinks, you could create content which is in the interest of the host site. This is a lucrative approach as it does not put off the host sites, and enables you to further strengthen your relationships with them.
7. Influencer marketing
Influencer marketing is a brilliant way to generate exclusive content tailored to your target audience. This marketing approach uses popular, and well-known, personalities to feature your brand, product or more to their loyal follower base. Apart from increased brand visibility, you'll also get quality backlinks to your required pages. However, the challenge lies in finding the right influencer which can be like searching for a needle in a haystack. If you want to know how influencer marketing can help elevate your brand, get in touch with a growth marketing agency to help you create a comprehensive strategy.
8. Reach out to industry wide publications
It would be great to have your business mentioned by Fortune or Forbes. However, pitching to sites like these takes a lot of time. Instead, you should concentrate on finding online publications relevant to your industry and reach out to them. We recommend that you reach out to a minimum of six industry specific publications to maximize your reach and spread the word. Offer them a superior quality write-up that will shed light upon the industry trends, loopholes, and how your organization bridges the gap through your offerings. In addition to improving your quality backlinks stack, this approach also gives your brand the exposure it requires, and thereby increases your brand awareness.
9. Guest posting
Contrary to the popular belief that guest posting is no more relevant in digital marketing and may not be that effective, it is still relevant and powerful as it was ever before. It is one of the best possible strategies to increase backlinks to your site, and is not limited to blogs alone. You can feature in other's podcasts and also work on articles giving away valuable insights on specific topics.
Prior to working on blogs and articles check with the host site if they permit you to mention backlinks directly in your post. If it is a yes, then you've got an amazing opportunity to gain authority!
Before working on podcasts make sure you do your homework, as this will help you prepare for your podcast feature. However, you need to do a thorough check on the third party sites you want to be featured on before moving forwards.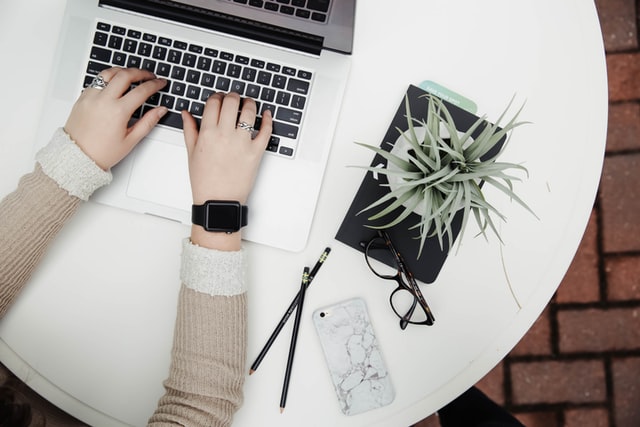 10. Reuse your content
Creating valuable content that grabs the target user's attention is crucial for any good marketing strategy. When such superior quality content is posted, it will inspire many to share your content. This natural link creation is your ticket to earning many priceless backlinks. In order to achieve these results, you need to thoroughly research topics that are relevant to your audience and present solutions to the problems they face. One of the ways to know what your target audience is looking for is to check the content produced by sites that rank high in your niche. This will give you a clear picture of how you need to draft your content strategy rather than weaving content based on the topics which you've already been working on. Once you have your content ready, you can post it in other places.
11. PR
Earned media platforms are a great way not only to garner attention from your audience and create a buzz about your brand in the market, but also to increase quality backlinks. From demonstrating value to influencing your SEO massively, PR is instrumental. If your business stands out in the market, you can leverage PR to gain attention and earn quality backlinks from high quality well-known publication sites. It helps drive targeted referral traffic, and also establishes your business as an industry expert. All you need to do is provide linkable assets, promote them to journalists, and watch out for amazing results.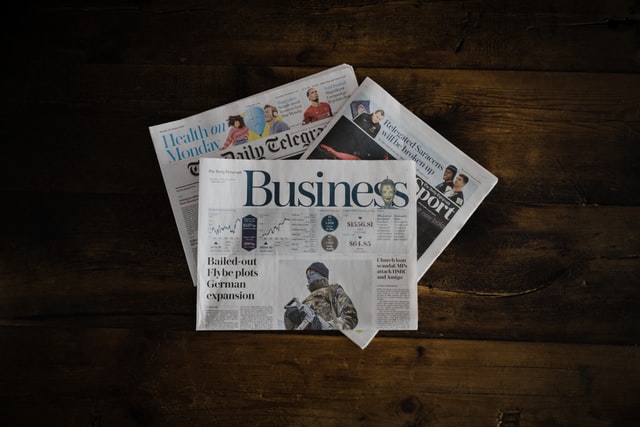 12. The Skyscraper Technique
Introduced by Backlinko's Brian Dean in 2015, the Skyscraper technique is an excellent tool for link building and for encouraging your website traffic. Dean further stated that through this method his website experienced a 110 percent increase in traffic in just 14 days and also had a 11% success rate. To implement this technique, all you have to do is find content that ranks in the first SERP (Search Results Page) relevant to your niche. Use those same titles to create superior quality content that is 10 times better. Mention examples, state facts, and include information that was not mentioned in the other articles. Later, find the sites that backlinked to the original article and share it to them to link to your new content.
13. Give testimonials
You might always be on the hunt for testimonials from your clients or customers to display your credibility openly on your site. But it may not have occurred to you that you can do the same as you are somebody else's customer. You are almost certainly using products or services from other businesses, so why not get featured on their sites by volunteering your testimonial? Businesses that feature testimonials generally link back to the respective brand's websites. All in all, it's an absolute win-win situation as your suppliers get testimonials that reinforce their credibility and you get backlinks. Displaying your case study is another way to get your brand featured on your supplier's website than just going in for a testimonial. Although, this tactic won't scale up your brand like the rest of the techniques, it will surely help you diversify your backlinks profile.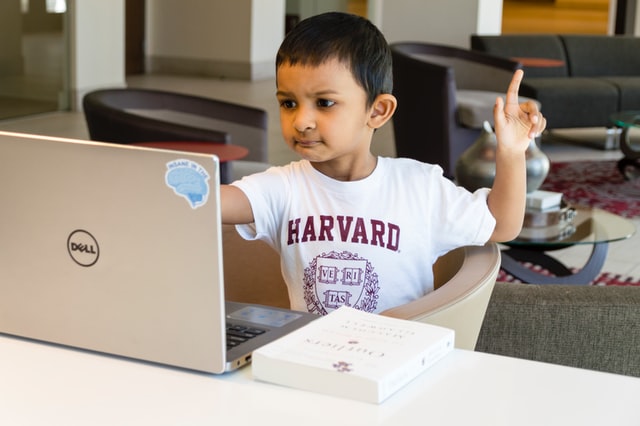 14. Respond on Quora
Quora is a popular question-answer site where people ask questions spanning across diverse topics. When you go through this site with a quick search, you will find people who ask questions pertaining to your line of work. Pick out questions that you can give valuable insights on and respond to them with your solutions. Leave your website link in those sections along with your answers. One thing you have to keep in mind is you need to present concrete quality content that establishes you as an industry expert. If your answer doesn't make sense or isn't credible, Quora may flag and delete your comments.
15. Help a Reporter Out (HARO)
HARO (Help a Reporter Out) is an online service that enables journalists to gain access to an ocean of information pertaining to upcoming events, stories and opportunities from different sources for their news coverage for zero cost. Unlike other link building approaches, when you use HARO, journalists approach you and you can provide the necessary information required to highlight your business in the market.
Mentions like these in high quality authority sites are sure to build your credibility island reputation in the marketplace in addition to the backlinks. If you're still not sure about this, giants like FoxNews.com, Reuters, Time, The Wall Street Journal and Mashable use HARO to gain news coverage and as many as 75,000 bloggers and journalists are listed here. What's stopping you? Take giant strides with this service as it will help you gain quality backlinks for your website.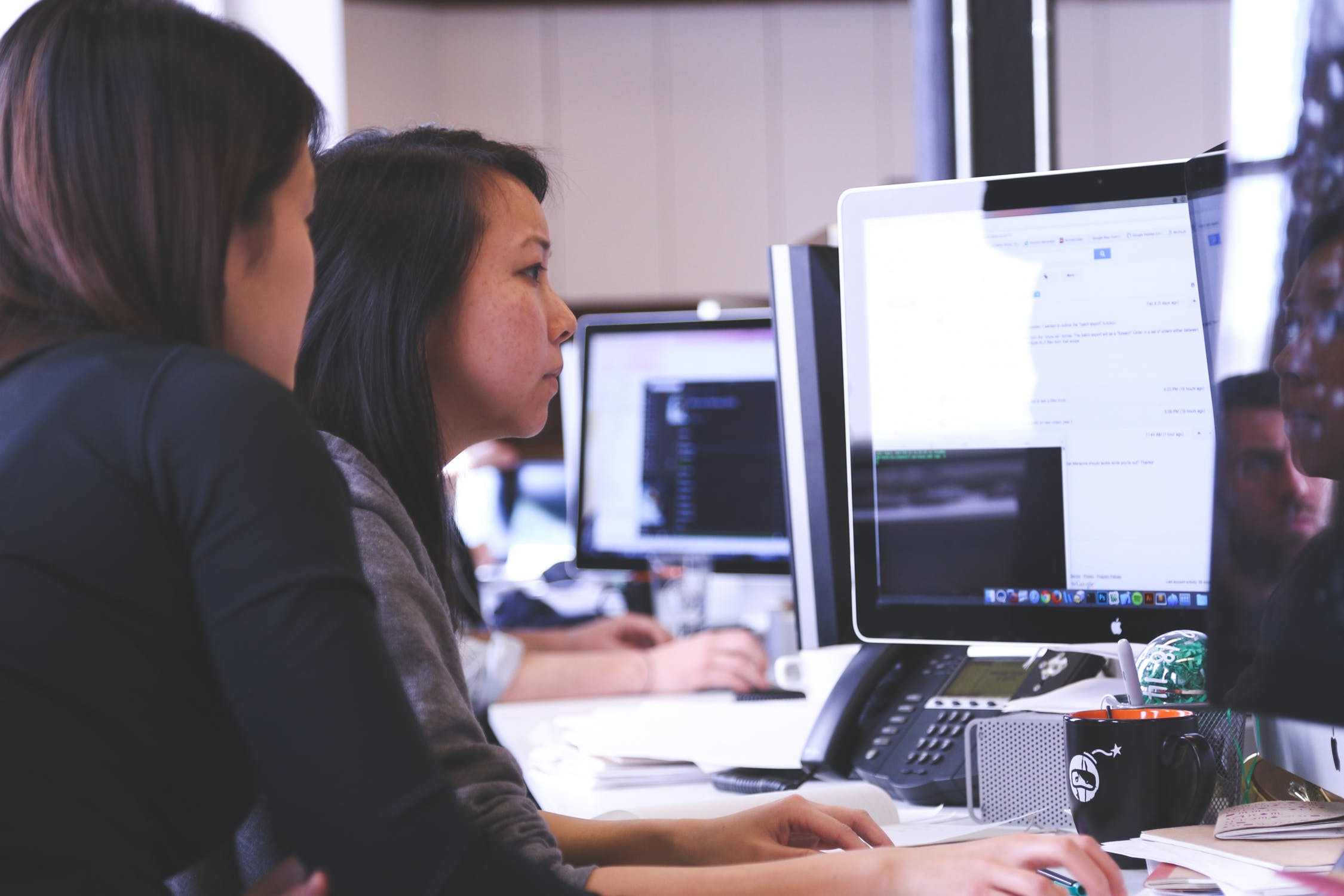 Making your mark with SEO
SEO is crucial to the long term success of your business. Luckily, we've gathered all the very best tips for you here: The Definitive SEO Guide to Grow Your Business.
---
Now that you understand how to get backlinks, you should start implementing the appropriate processes to grow your authority. Remember that all your efforts double down to contributing valuable and high quality content.
We understand that though these processes sound easy and may seem simple to work on, it takes expertise to propel your brand to success.
Reach out to a growth marketing agency to help you with your SEO marketing. The team at Growth Marketing Genie can help you with comprehensive SEO services and assist your business in experiencing substantial growth.
Book in a Free Consultation